Dealing with Frozen Pipes and Ice Damming in Vernon? Call SERVPRO
1/6/2022 (Permalink)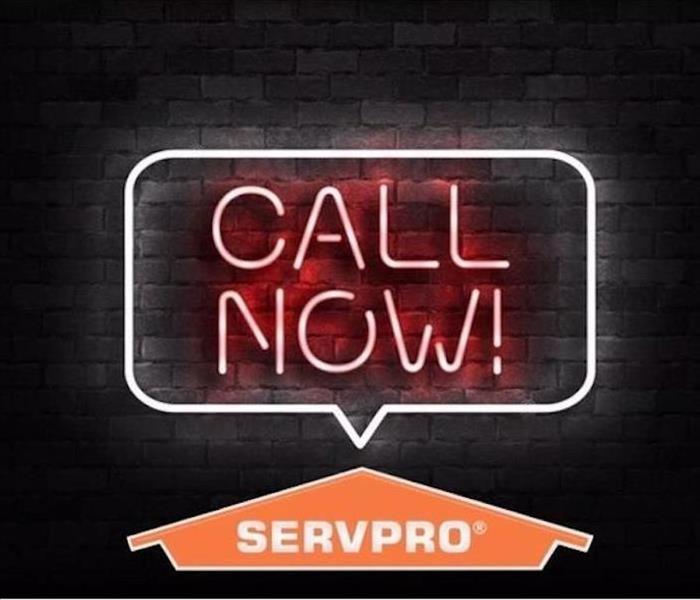 Winters cause havoc to homes' water systems. SERVPRO storm damage specialists have the training and equipment for every job. Call now!
Can SERVPRO help Vernon residences with water damage due to frozen pipes and ice dams?
Harsh winters can bring with them nasty surprises in the form of ice damage to your home. Being conscious of issues like frozen pipes and ice damming at your Vernon home can help you be better prepared.
While you can take steps to reduce water damage due to frozen pipes and ice damming at your Vernon home, you need professionals like SERVPRO if the situation worsens. Our IICRC certified professionals have years of training to provide emergency water restoration services to hundreds of homes in the area.
What signs of water damage should you look out for in your Vernon home this winter?
Water damage in your Vernon home due to frozen pipes and ice damming can be subtle and, at times, difficult to spot. However, you can spot the warning signs and call SERVPRO techs right away if you know where to look. Here are a few early indications of potential water damage-
Dislodged shingles: One of the earliest signs of ice damming is losing shingles on your roof. Water can slowly seep into your home through these gaps worsening the issue.
Water stains on walls and ceiling: Water stains are never a good sign. If you spot stains on your roof or walls, call SERVPRO right away.
How can SERVPRO help?
SERVPRO can help you determine the extent of damage and prepare a restoration strategy. Our restorers use industry-leading technology to get your home dry as soon as possible to prevent any lasting damage.

Call SERVPRO of Greater Sussex County at (973) 383-2024 if you have any questions for our restorers; we are available 24/7.