SERVPRO Gets Fire Damage Restoration of Sparta Homes Done Fast
1/14/2022 (Permalink)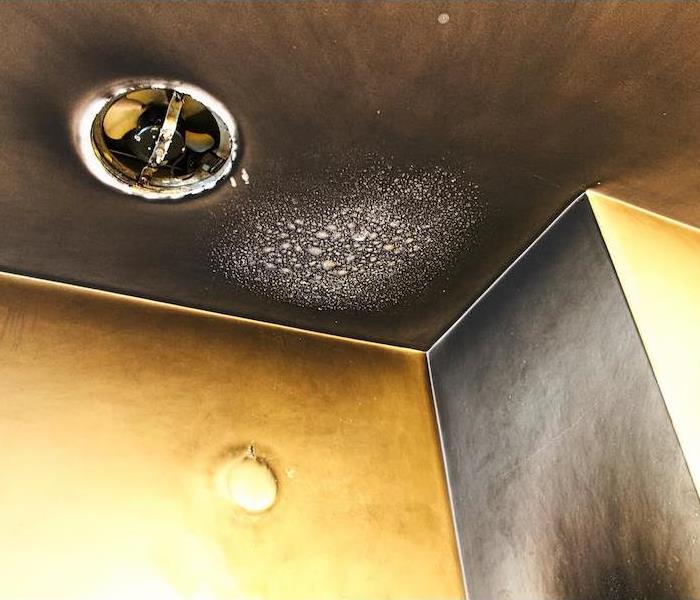 SERVPRO IICRC certified fire damage restoration technicians have all the equipment needed for your property.
SERVPRO can handle any size residential fire damage restoration in Sparta
Walls and ceilings are perhaps the most heavily damaged surfaces after a fire incident. It takes professionals like SERVPRO to safely clean smoke and soot residue during fire damage restoration of your Sparta home.
SERVPRO techs understand that they need to use a combination of cleaning techniques during fire damage restoration of your Sparta property. Various factors, including the type of soil and surface, play a crucial role in deciding which cleaning method is best for any given surface. For most ceilings and walls, SERVPRO techs use the following three ways-
Dry cleaning with a sponge
Wet cleaning with water and detergent
Peroxide active cleaning
How do SERVPRO techs decide between the cleaning methods during house fire cleanup in Sparta?
SERVPRO techs consider one factor while choosing the cleaning method in your Sparta home is whether the cleaned surface needs painting. If the smoke residues are light, dry, or wet, cleaning might be sufficient to remove the majority of the residues. Such an approach is commonly referred to as "cleaning for no paint."
However, cleaning alone might not be sufficient if the walls and ceilings are impacted by heavy smoke damage. In such situations, additional sealing and repainting steps are required during the restoration process, and the approach is called "cleaning for paint."
How are surfaces sealed before painting?
It is important to remove all loose particles from walls and ceilings before repainting them. SERVPRO techs also neutralize all acids present in smoke residues and use a pigmented alcohol shellac as a sealer for preparing a smoke-stained surface for repainting.

If you need assistance with restoring fire and smoke damage to your property, call SERVPRO of Greater Sussex County at (973) 383-2024.